logitech k380
type on anything
K380 is a multi-device wireless keyboard that connects up to three Bluetooth devices that support external keyboards.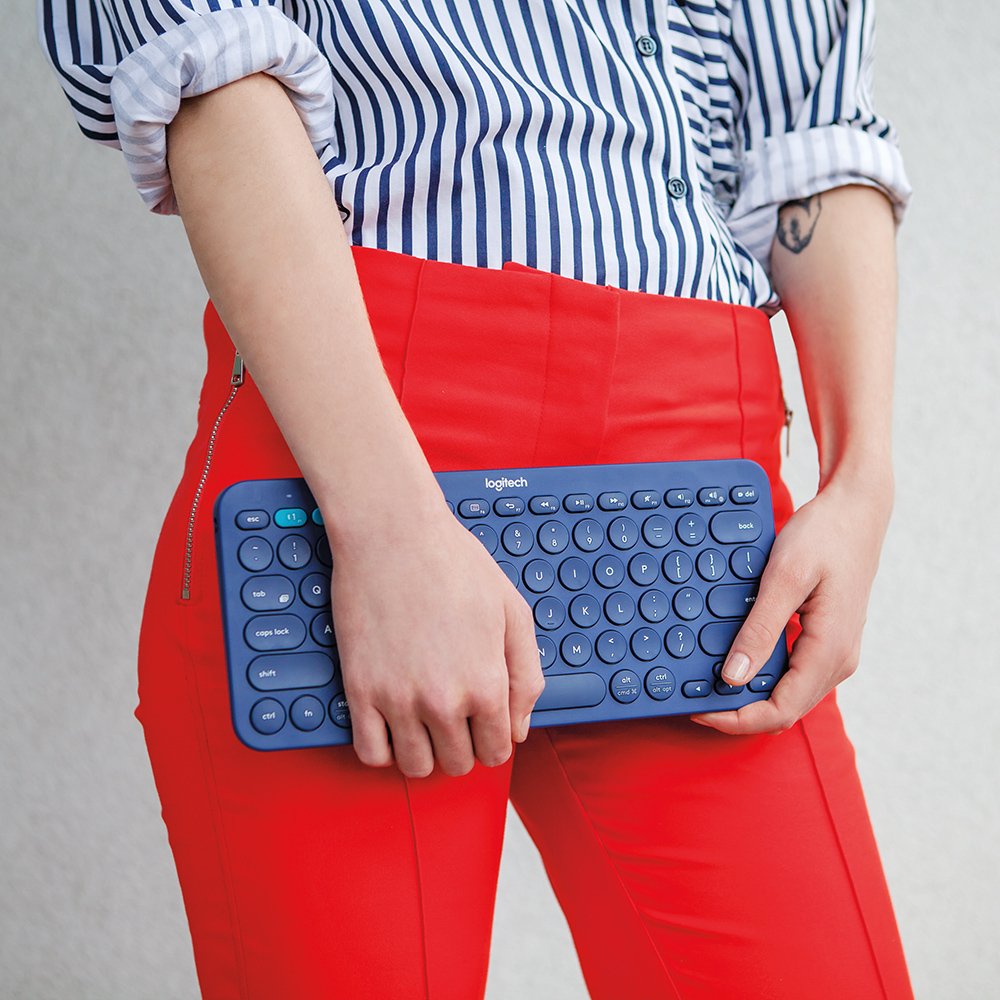 Take this compact keyboard anywhere in your home or favorite coffee shop. Type wherever you like, on any computer, phone or tablet. May it be your Android phone, iPhone, iPad, TV, laptop or desktop.
Enjoy the comfort and convenience of desktop typing on your smartphone and tablet.
We designed the firmware in the way, that the keyboard recognizes each device and automatically maps keys to give you a familiar layout with your favorite shortcuts.
By detecting your specific device (e.g. Apple or Windows computer) K380 sends the correct key codes.
During the design process I created many prototypes and appearance models to judge tactility of materials, user experience and industrial design.
2016 Red Dot Award, Product Design
On shelf: Fall 2015
Development time: 1 year
Role: Design Lead
ID concept: Feiz Design
Team: Art O'Gnimh, David Guhl, Hongky Zhang, Jack Teng, Jacobo Olivio, Katharine Pulford, Kathy Qiu, Lars Lauridsen, Leon Zhu, Linsa Lin, Olivier Dumont, Vic Kao, Wilma Wu